Congrats to the winners of
Circle Tail's 3rd Annual Golf Classic!
Interim HealthCare Cincinnati Team Members
Cheryl Hastings, Tim Hastings, Marc Lappin, & Brian Loebrich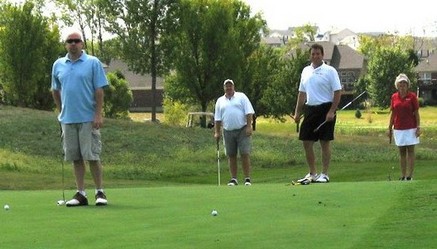 And a huge thank you to our sponsors, donors, golfers & volunteers!
Golf Participants
Jim Wehner

Rich Dansereau
Thomas P. Warburg

Joe Granello
Mike Calvani

Dave Kessner
Ron Weitzenkorn

Dave Schuller
Jay Fischbein

Patti Prince
Bill Fischbein

Duke Nguyen
John Fiddler

Carol Neckel
Alan Greenwell

Mark Phillips
Michelle Tolin

Cheryl Hastings
Jay Younghans

Tim Hastings
Jason Winterbottom

Marc Lappin
Jim Younghans

Brian Loebrich
Circle Tail Golf Volunteers
Sheila Chapman

Jen Kiblinger
Stephanie Greco

C

andy Kuhlback
Jay Fishbein

Cathy Snider
Marlys Staley

Ann & John Schmidt - Photography
Special Thanks to our Circle Tail
Interim HealthCare of Cincinnati, Cheryl Hastings
In Celebration of all of the animals who have touched our lives.
Ernst & Young, LLP & The Greenwell Family
Jeff Wilson, Tecumseh Buildings
Marlys Staley –

Celebrating 13 years of helping dogs help people!
Derek G Hassenpflug, CFP®, ChFC®, Ameriprise Financial Services, Inc.
Ann & John Schmidt – Thank you Circle Tail for Giving us Charlie
Zoomtax, LLC - Peter Goedde
Ronald J. McHenry, Attorney at Law – Lyons, McHenry & Dunlap
Sponsor Signs Donated by:
Mike Essig, Speedpro Imaging
3
rd
Annual Putts for Paws Golf Classic Chairpersons:
Circle Tail Extends a Big "Woof" to
Walden Ponds Golf Club
for their generous support of Circle Tail!
See the event photos on our page on
Facebook
!